Running a successful business needs adequate secrecy and privacy of your important business resources like sales, orders, manpower, investment, communications, clients & market research. Everyday new challenges like competition, increasing cost, economic slowdown, technology changes and data theft are faced by business owners. Experts says, in order to cope with situation top management must pay close attention to IT (Information Technology) for their business privacy. Due to immense benefits of IT, every business owner must use IT in his day to day operations. Following are the basic roles of IT which are helpful to keep your business privacy intact and help you to achieve your business goals.
Privacy Of Sales & Orders Data

The growth and development of an organization is entirely depends on sales. Higher the sales means higher the profit for your business. Your sales data includes full details about your total earning, sold quantity, customer or clients details, invoice details. Think for a moment, if these details are leaked out and sold to your competitors, the loss is unimaginable. In order to protect your business privacy and prevent this situation, information technology infrastructure helps us lot. Your all sales data is stored into the digital format into the systems and servers which is inaccessible by internal and external threat. Store your data in computers and avoid paper work, because paper can be lost, altered and stolen easily.
Privacy Of Customers/Clients Details

Your client is your business. Increasing numbers of your clients/customers means increasing the growth of your business. IT experts say more than 90% of attacks are planned only to target your customer's personal information. Imagine for a while, if someone steals personal, banking and buying details of your clients then consider you lost your client as well as your own market reputation. So when it comes to your business privacy, then it is a wise decision to keep your clients/customers vital information in a computer database in a secured environment, this way your clients' data is fully secured with privacy. This is how IT plays an important role in keeping your client's data safe and enhance your business privacy.
Privacy Of Your Business Communications

Business communication is a life line of every business today. In the business world, an effective communication is a desperate need for day to day business activities. It includes effective marketing campaigns, interaction between employees, managers and successful customer interaction sessions. A company uses various communication mediums like emails, fax, telephones, SMS & chat applications in its day to day business activities. All these business activities are done with electronic data transfer using IT in a secured manner. This communication remains private and secret for your business with the help of Information Technology.
Privacy of Your Payroll Data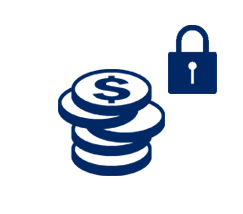 Skilled employees are invaluable properties of your organization, without them it is impossible to achieve your predefined goals. Every organization is always in the search of professional, skilled and hardworking employees to recruit and improve its commercial activities. Thus payroll management software is the application to store every personal & professional details about employees. These applications keep and maintain employees' data in a database which can't be accessed by internal and external threats. Your competitors never know about your man powers and HR capabilities. This keeps your business privacy intact and secured.
Management Information Systems (MIS)

Companies store their organization's data to use it effectively in their future strategic planning and process. This data includes sales, customers, payroll, promotions, expenses and expenditure information. Time to time this information is used to track profitability, maximize return on invested resources and future possibilities of growth, development and improvement. Top management can track sales on daily basis and can take prompt action to boost the productivity of employees or reduce the cost of production. All these data is digitized and kept in secured environment on computers or servers to examine it at any time. This is where IT helps you to keep your data private and secured for your business.
Customer Relationship Management (CRM)

Now these days every organization is using IT to improve the way of keeping customer's data and interaction summary for goal tracking, research and planning. CRM applications capture each interaction with customers and company use this interactions to improve its services. CRM stores every vital information about its customers like shopping history, invoiced amount, wish lists, shipping details, contact information, personal information, buying nature all other important details which needs extra security. These all important details are kept secret, secured and refined by CRM applications managed by business organizations, this is where an IT has to play an important role in your business privacy.
Published by A R Softwares Pvt. Ltd.